Papa Don't Bitch
illustration over a desktop.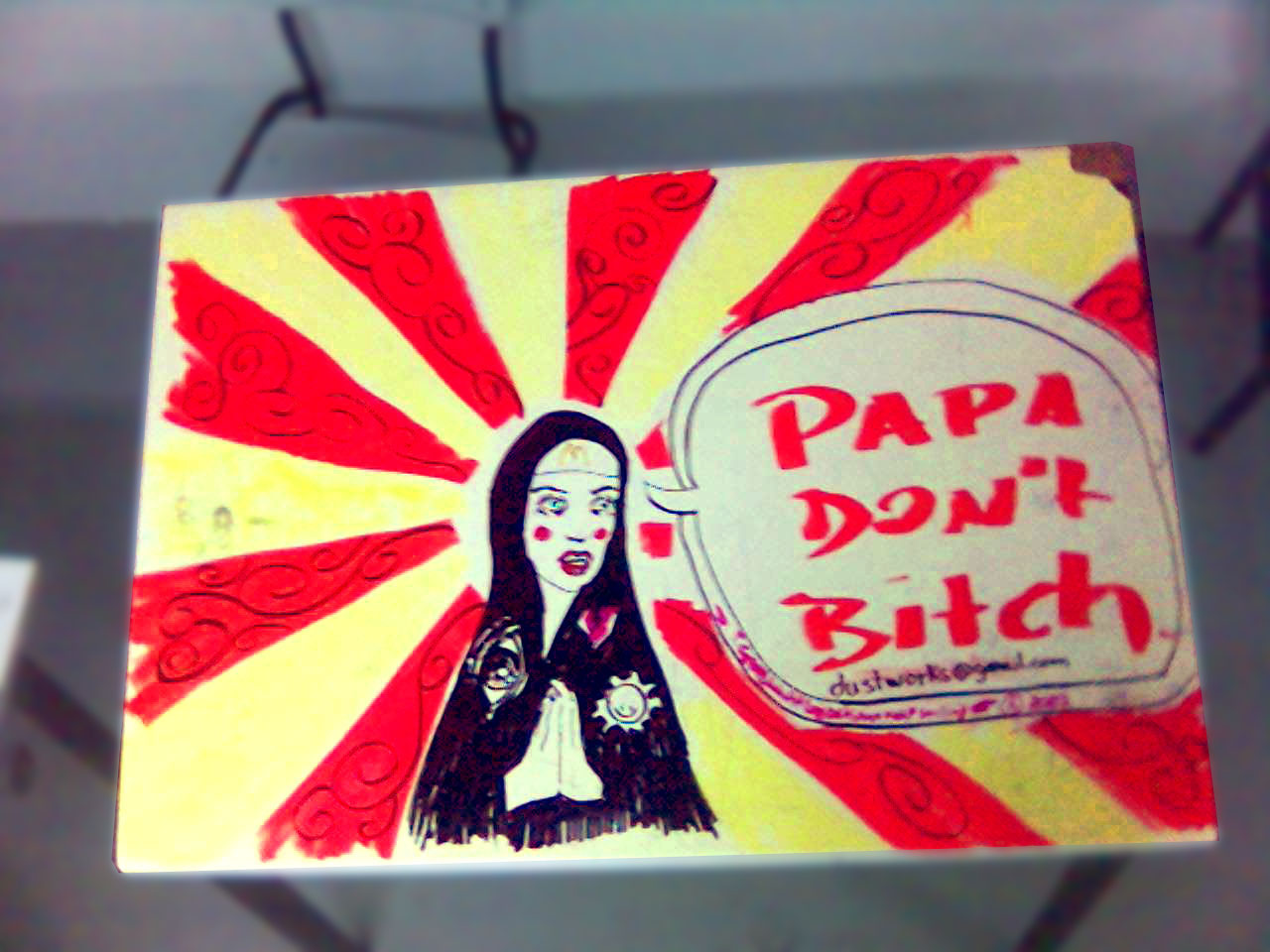 Papa Don't Bitch 
Was an illustration made for an "art instalation" promoted  the Düstworks Collective inside the Mackenzie Presbiterian University in São Paulo, Brasil. It was designed over a desk in a classroom full of drawn desks. 
I don't know about what, in the end, came to be the fate of this piece of work, badly portrayed by a vga cel phone cam (which was super badass by that time), but it was a whole-hell-lot-of-fun job to do.
The styling of the illustration was inspired by Thiago Feba's style of drawings. He used to be, along with Igor RAS, the most promising illustrator of our year.